Item name: Exceran Daggers
Description: four unique daggers. Each dagger is one and a half foot long, with varying blade lenghts. Each dagger has a single effect.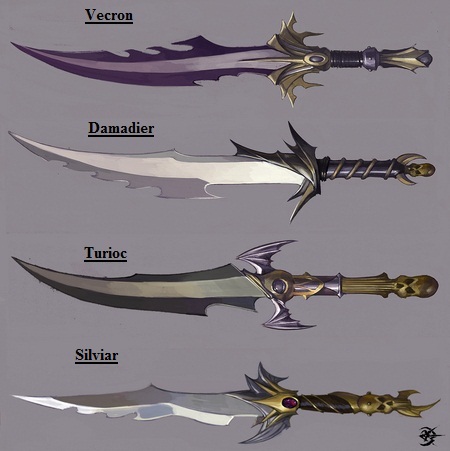 Effect: Each dagger is as strong as Zan steel.
Vacron: The dagger of lightning, it is capable of firing beams of concentrated lightning from the weapons counterbalance at the end of the handle. These beams are similar to hado 4.
Damadier: The dagger of light, its capable of firing a 10 second flamethrower like attack from its counterbalance, 1 post cd.
Turioc: The Dagger of shadow, it shrouds the user in a shadowy cloak that hides their reiatsu and makes them impossible to spot when they stand in shadows and stay still, and very hard to follow with your eyes when they are moving. 2 post duration, 3 post cooldown.
Silviar: The dagger of energy, Silviar can cut through barriers, shields, and binding abilities with ease. The effect lasts for 3 posts with a 3 post cooldown.
Number of it you have/possible/allowed: 1 set of Exceran daggers exists.
Price: 1000
Item name: Mace
Description: A 3 foot long flanged or winged mace. Good for close quarters and fighting arrancar with tough heirro.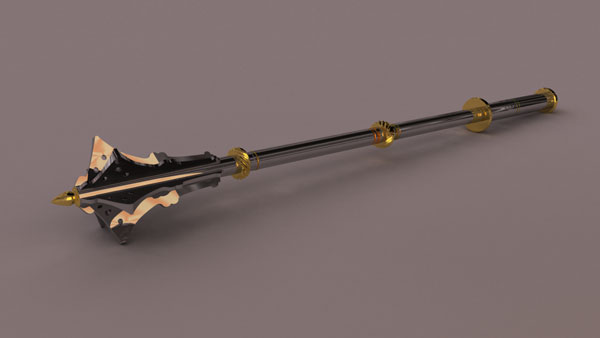 Effect: Its as strong as Zan steel. It blugeons, and stuff.
Number of it you have/possible/allowed: 1
price: 300
____________________________________
Praise the Sun!
Characters:
character info and links to apps.
Jensen Reinhart 1-1 Sunlight Warrior
Ariel Venasha 1-1 Nature's Wrath
Serena Des'Ana 1-2 The Infiltrator
Helena Elenesta 1-2 The pestilence
Alistair Duine 1-3 Alpha Werewolf
Vyn Victris (Ashe) 1-3 The Genemod
Elayne Arashi 1-5 White
Cara Xios 2-1 The Untrained
Gaige Ashe 2-2 (1-5 Overdrive) The Mecromaniac
Tia Bella Pennywell 2-2 The Mage
Thanatos Arkus 0 The true Machine Lord