Omega
Name:
Omega
Age:
25
True Age:
125
Sex:
Male
Personality:
Omega is an android who has little remorse, no regrets, and definately no mercy. He is a killing machine that is willing to do any fair thing in order to win fairly. He holds trust very highly in his books, and without trust he won't work with anybody.
Omega is basically Xero's best friend, even though they both don't like each other. It's just that they have so much in common, yet they don't like that. Omega doesn't try to get along with many people, and will hold grudges over some of the most inane or 'over-and-done-with' things. However, once someone gets his trust, he will be loyal and do his best to fight for them. He might not give his life for his friends, but then again Omega has no where to go so he might give his life for a cause.
Likes/Love:
Sweets, Painting, The sound of a bullet going through someone's skull, Challenges
Fears/Hates:
Deception, Sour Food, Losing in a match of Rock-Paper-Scissors
Character Appearance
Height:
1.92 meters tall OR 6.3 feet tall
Weight:
86.3 kg OR 190lbs
Physical Traits:
Clothing:
The Above, when he doesn't wear his Sinner Armor
Accessories:
There is NO SINNER MASK... However, there is a replacement to this if Omega wants to go to the human world... Which is explained as Mods/Weapons/Abilities
Fighting Style
General Fighting Style:
Omega is an all around fighter, but prefers to use ranged weapons. He is a gun user and will fight all out without constraint or limits whenever he fights. He is basically a tank, a trait that is unusual for most ranged fighters. He heavily relies on his defence and his endurance to keep him through the fight. He also relies on his strength and his reiatsui strength to carry him throughout his battles. However, he tends to not try and fight for too long, because he tires out very easilly.
Strengths:
He is a defense and endurance buff when he fights. He also specializes in his reiatsu and his physical strength in his fights.
Weaknesses:
Omega is not very speedy, he can just barely blur, but the maximum he can blur to is 5 feet. He also wears out too quickly in his fights. Plus, he can not sense for crap.
Mods/ Weapons/ Abilities:
Weapon / Hellish Modifications / ..Tentacle?:
His abilities ARE his weapons... There are gonna be some actual abilities, but his main ability is to summon and desummon his weapons
Ability:
Sinner Armor
Appearance:
Effects
: In order to leave hell (when underpowered and can't leave Hell w/o sinner mask), the user has to pull out the mask that was given to them by Xaner, and then put the mask on. When the mask is put on, the mask will attach to their face and create armor onto the user... So, instead of needing to wear a mask in order to go into the human world, the user needs to wear armor to go into the human world. (main reason will be explained in the Backstory)
Ability
: Weapon Change
Effect:
Omega is able to change what weapon he is using to a different weapon. He can change his weapon once before a 2 post cool down before he can change it again.
Weapon Name:
Joy & Colt
Appearance: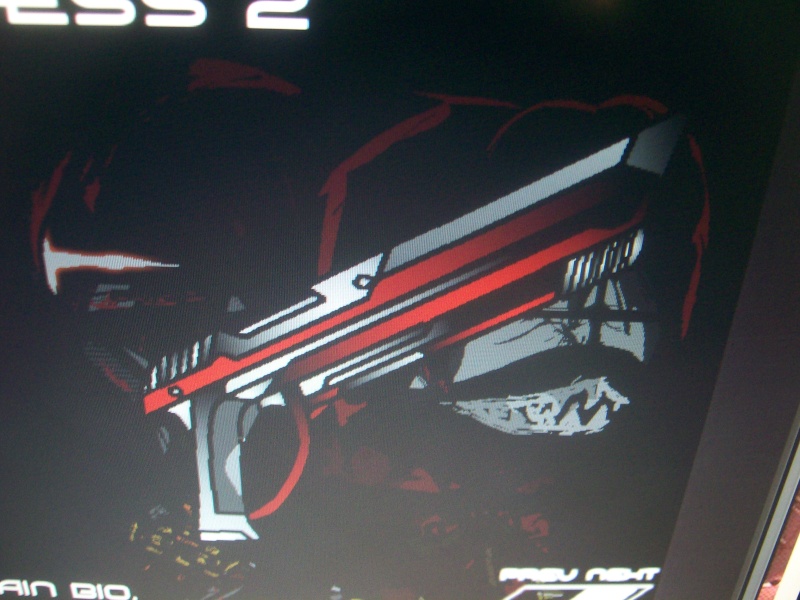 Specifications:
It is a semi-automatic pistol that shoots energy bullets that are equivalent to 50 Calibur HE rounds. This pistol has a range of 100 feet before the energy bullets dissipate, and has a clip of 12 (12 shots per post). He gets two of these pistols, and he can use these as tonfas when he needs to fight melee. Each pistol has 3 clips, so one for each, with 2 extra's, after being pulled out of the pistols, shells materialize and refill before being shoved back into the pistol. The magazines reset after a weapon change. Each bullet has the power of half a cero.
Weapon Name:
Bull
Appearance: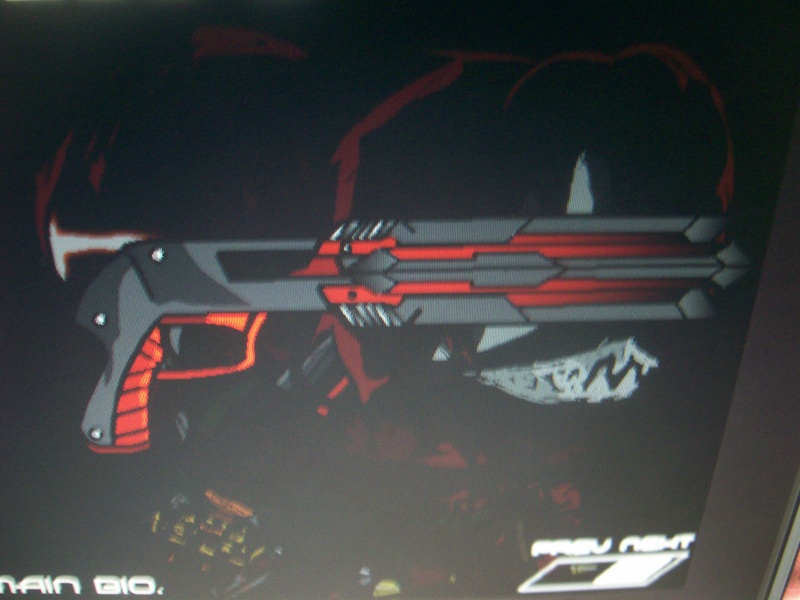 Specifications:
This is a quad-pump action shotgun, that fires energy pellets equivalent to HE shotgun pellets. This shotgun has the recoil of a bull, so it takes a couple of seconds between each shot to line the shot back up. This has 4 barrels, and each barrel shoots a pellet simultaneously when the trigger is pulled, and each barrel is reloaded at the same time. The Bull can shoot 4 times (Each barrel shoots four times) before it needs a 1 post reload. The shotgun has 2 set's of magazines (16 shells, 4 per barrel), So he has 1 magazine for the shotgun along with one extra, which reset after a weapon change. Each Shell holds 5 pellets, so 20 pellets per shot, and each pellet is the equivalent of a single bala, so if you take all 20 pellets it's the equivalent of 2 ceros. The effective range is 10feet.
Weapon Name:
The Obliterator
Appearance:
Specifications:
This is a mini-gun that is half the size of Omega, and it fires energy bullets equivalent to HE rounds. This thing can shoot 200 energy bullets for a range of 100 feet per post, and it can shoot 4 bullets per time the trigger is pulled. However, the thing is so heavy and complicated that it takes 2 posts to reload this thing. Also, instead of reloading, Omega can use it as a blunt smashing weapon. Omega's spiritual pressure synchronizes with the weapon, releasing a safety that allows for only Omega to be able to operate the weapons firing capabilities. Yet if someone were to grab a hold of the weapon they would be able to use it as a blunt smashing weapon. 2 belts of ammo. Reset's after weapon change.
Weapon Name:
Bloody Doll
Appearance: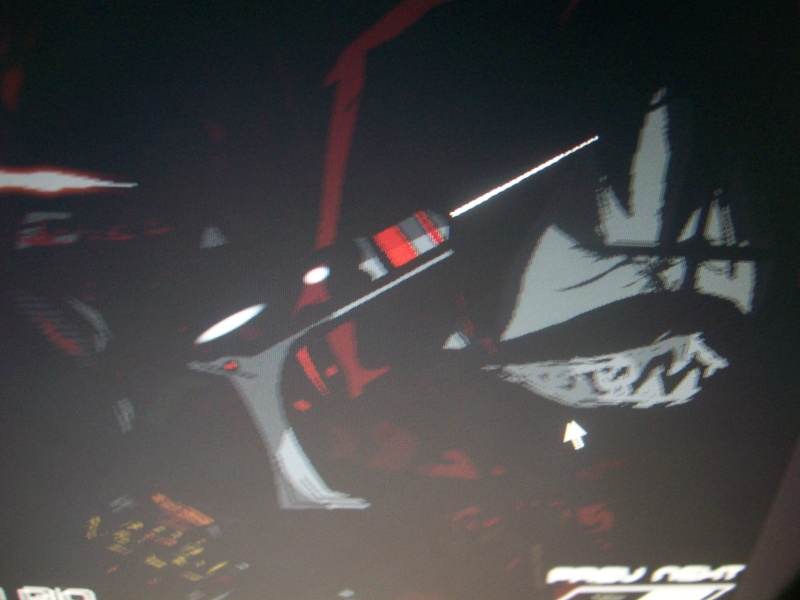 Specifications:
This is a syringe, it's ability is much like a double-edged weapon that only Omega can use. Omega has to drain his own blood with this syringe, which doing that will drain both his blood cells and his brain cell count (meaning he loses blood AND intelligence), in order to use this weapon. After draining his blood, the blood then leaves the syringe in tiny 1-inch diameter blood spheres that float in mid air. As many as 25 are made after each draining, and Omega can cause all of these blood spheres to home in on his enemies and attack them with bala speeds and bala strength power. Omega can only use this 3 times per thread before he goes into a perma-fatigue state for the rest of the thread. This weapon has a 4 post cool down.
Weapon Name:
The Gauntlet
Appearance: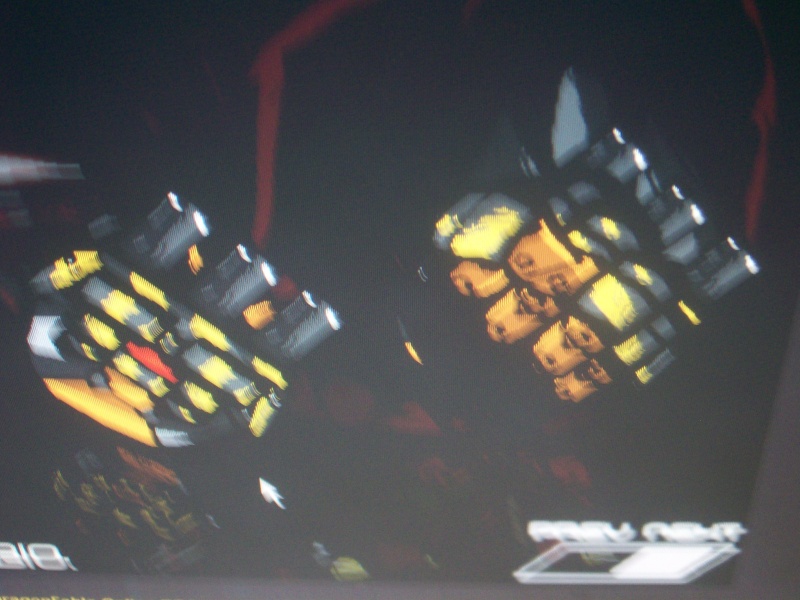 Specifications:
These are basically like gloves. Except when Omega puts them on, his punches' strength goes threefold, (triples his punch strength output x3 strength to punching). Plus, the gauntlet can charge a super punch the causes him to make a punch that is fourfold his own strength(x4). The Super Punch has a 3 post cool down per fist.
Weapon Name:
The Watcher
Appearance: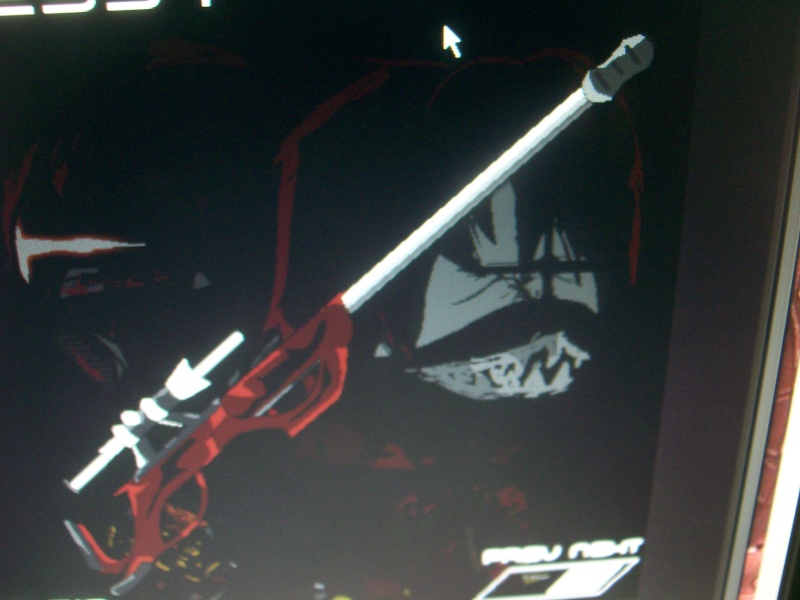 Specifications:
This is a sniper rifle that can shoot energy bullets that are equivalent to .70 caliber rounds. This sniper's scope can be taken on or off, depending on the user's wants. This sniper has a range of 500 feet, and can shoot 5 energy bullets before a 1 post cool down. The sniper rifle has 3 clips of 5 bullets each. Resets after weapon change. The sniper rifle bullets are equivalent of a cero and a half.
Weapon Name:
The Executor
Appearance: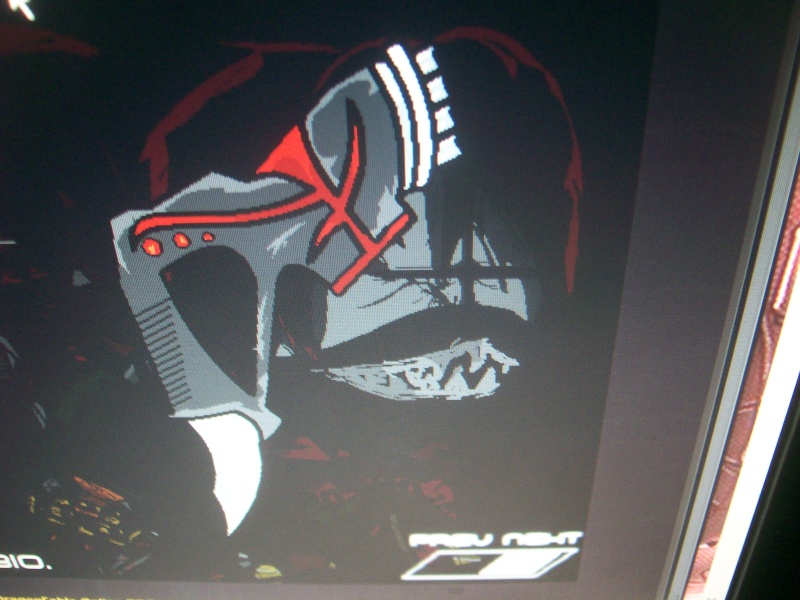 Specifications
: This semi-automatic machine gun is a gun that can shoot energy bullets that are equivalent to 5.56mm. This gun can shoot 5 bullets per trigger pull before a 1 post cool down, and this gun has a range of 40 feet. Also, this gun can be flipped over and be used as a dagger-like weapon due to the 6 inch talon-shaped blade on the bottom of the gun. Each bullet is the equivalent of a bala.
Has 3 clips of 60 bullets each. Reset's after weapon change.
Conjoined Back story:
History:
Two weeks prior to the creation of the androids, Xaner Banefist was traveling through the Lower Pits. He then came across the path of another sinner, who was known as Askad. After some good conversation with Askad, Xaner learns that Askad is a sinner who can't fight. His sinner power, however, deals with building technological stuff. Askad then mentioned an idea, an idea about turning very weak sinners into extremely strong ones. Xaner was intrigued, so he inquired more about this idea.
Askad then went on to explain the idea of Project Xionic, turning sinners into sinner-android-hybrids in order to remove the limits of their abilities. Xaner was indeed intrigued and decided to help out with this idea of Askad's. Xaner didn't say a word to Queen Lilith or any of the other Sinners because he knew that if this project failed and lives of sinners were wasted, his ass would've been on the line.
So he and Askad held a secret tournament for the very low echelon sinners. About 100 sinners entered, and they all fought to the death. Askad only wanted one to live, but Xaner saw three potential candidates because their powers were unique when it got down to the final three. One was able to summon a couple of guns, another could summon edged weapons, and the third was able to use energy as a conduit of her power. Once they were about to start killing each other, Xaner ordered them to stop.
After this, Xaner explained Project Xionic to the three Sinners. They all wanted to get out of hell, even if it could be for a short while because living in hell was... hell. Then the three followed Xaner to a secret location where Askad had a single operating table. Askad wasn't expecting two more test subjects, so he didn't have any more. Xaner asks which one wanted to go first, and before all else, the red haired one piped up his voice and said, "I'll go first, so I can be stronger faster"
Then Askad went to Operating. Askad literally ripped the red haired man open, took out almost all of his organs, and replaced them with many MANY mechanicals contraptions. And, after a good 7 hours of operating, the red haired man was done. He was unconcious, and, when he gets activated, his memory will be gone. The memory would only hinder his performance. The only memory that he and Askad allowed the red haired man to have was his name: Omega.
Then the blue haired man went through this same operation... And the only memory he allowed the blue haired man was his name: Xero.
Then came the Green Haired Woman. And Xaner wanted to try something different with her. He wanted to have an android sinner that didn't need to wear Sinner Armor to go out of hell. He wanted her to keep her own sinner mask. So he asked Askad if he could arrange it. He agreed, and did just that.
However, the Sinner Armor was the only thing that allowed Askad to manipulate the personalities of the sinner android. When Askad finished her up and test activated her, she almost immediately killed Askad. And then absorbed his own energy, so he would revive in the pit of rejuvination. Then she tried to attack Xaner, which Xaner responded by deactivating her. Xaner was sad that he lost a good tool that could turn weak sinners into strong fighters. But, he at least got 3 strong sinner androids out of this little endeavor. So, in order to make sure this didn't happen again, Xaner locked her up before reactivating her.
When she reactivated again, she tried to go onto a murder spree, but she was locked up. She was raging at this point. However, after a couple of hours, she worked the energy out of her. When she did this, Xaner started re-explaining everything to her. And then he gave her the name that he'd be giving her: Karalleine-08, or Kary for short.
After Karalleine decides to start playing nice, Xaner reactivated Xero and Omega, and let them relax for a while... Relax until he felt ready enough to present them to Queen Lilith.