Item name: Kaytlyn's Speeder
Description: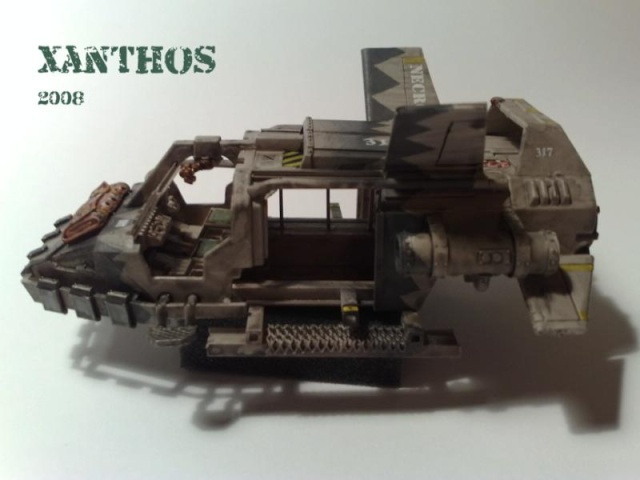 (The back section has doors which turn it into a cargo hold)
Effect: Kaytlyn's Speeder is a hover vehicle that allows her to traverse terrain quicker that walking. It has a top speed of 287 km/h (178 mph) and hovers roughly 2ft from the ground. It is equipped with a sophisticated sensor array which has the same capabilities as Kaytlyn's handheld scanner(minus the medical functions), but to a distance of 1 mile. It is also runs almost completely silently, is equipped with an active camouflage unit which renders the vehicle invisible to the naked eye, and also has a dampening field to mask it from Serion sensors. There is one seat for the pilot, along with a storage area in the back. There is space in the cockpit for another seat, with Kaytlyn installs after meeting Gaige. Does not possess weaponry.
Number of it you have/possible/allowed: Only 1 exists and it belongs to Kaytlyn Kal'Dior
____________________________________
Character Roster with links to Apps
Gráinne Xios (Black) 0 Shinigami (Neroamee)
Kaytlyn Kal'Dior 1-1 Valarion
Laura Fisher (Red) 1-2 Human
Olivia 'Liv' Firestorm (Yellow) 1-3 Arrancar
Clara Firestorm 1-1 Vizard
Elsa Arendelle 1-1 Human
Tadatomo Fukushima (Experiment 13) 1-2 Human
Zachary Gillam 2-1 Human
Isabella Solaris 1-2 Sinner (Solaire)
Krosis 1-1(2-1) Serion